Aquatics and Recreation Victoria launches leadership program for emerging professionals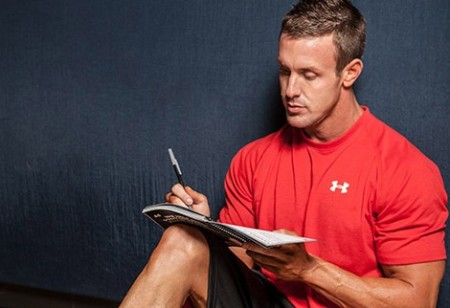 Aquatics and Recreation Victoria (ARV) has announced the launch of a new leadership program, EMERGENT, a dynamic professional development program for new aquatic and recreational professionals.
ARV's vision for EMERGENT is to develop leaders across the sector who have the passion and drive to contribute to the growth and success of the sector in Victoria, establishing a national reputation for excellence.
Explaining that the program is designed to develop the next generation of industry leaders, ARV Managing Director Kathy Parton said, "ARV is delighted to provide the opportunity for emerging leaders to develop new skills, leadership behaviors and mindsets to navigate complex leadership and industry challenges and shape the future of our industry. ARV is excited to work with aspiring leaders who are committed to driving organizational success and positively impacting Victoria's aquatic and recreational industry.
The aims and objectives of EMERGENT are:
Develop collective leadership within the sector
Building the future of the aquatic and recreational industry
Provide a hands-on learning and development opportunity for industry leaders
Provide candidates with the tools and frameworks they need to be more impactful and influential leaders
Improve personal and team effectiveness
Connect current and emerging leaders with experienced industry mentors with proven leadership experience and sector impact to encourage knowledge sharing and foster succession planning
Improve networking opportunities in the sector
EMERGENT will be moderated by Dale Monk, Executive and CEO of the Ministry of Leadership.
With a mix of private mentoring sessions, leadership workshops and industry masterclasses, EMERGENT will teach future leaders in the aquatic and recreational industry how to maximize impact and drive organizational success across multiple teams and functions. .
EMERGENT's 2022 promotion is exclusively limited to 25 participants.
Click here for more information and to learn more about the program's eligibility criteria, requirements, and application process.
Applications for the inaugural program close March 11, 2022.
.
Related Articles
December 29, 2021 – Jonas Software Expands Tourism Management Capabilities with Acquisition of Seekom Limited
December 7, 2021 – Venue Management Association Announces Dates for 2022 Asia Pacific Venue Industry Congress
November 18, 2021 – TeamUp shares its 2022 emerging fitness trends
30 October 2021 – Sport Australia's Clearinghouse releases report on emerging trends in sport participation
February 18, 2022 – Victorian Government announces new finance course for women in sport
December 7, 2020 – Victorian aquatics industry shows resilience in tough year
October 9, 2020 – Victorian Aquatic Industry Alliance wants kids back in the pool
November 20, 2019 – Over 70 million visits to Victorian aquatic facilities in 12 months
April 15, 2014 – The closing date for the Victorian Aquatic and Recreation Awards looms
February 4, 2022 – Resilience Key to WynActive's ARV Price Success
January 31, 2022 – Mildura Waves and Colignan Swimming Pool win industry accolades at 2021 ARV Awards
October 15, 2021 – ARV Announces Resumption of Industry Events
February 6, 2022 – Peninsula Leisure honored at Aquatics and Recreation Victoria Awards
January 17, 2022 – Aquatics and Recreation Victoria hosts the January 28 Industry Gala Awards
February 6, 2019 – Aquatic and Recreational Partners of Victoria to Present Workshops to Advance Women Leaders
November 27, 2018 – Aquatics and Recreation Victoria and Bon Education Launch Industry School
---
Support our industry news service
We hope you enjoy the news we post, so while you're here can we ask for your support?
As an independent publisher, we need reader support for our industry intelligence gathering, so ask – if you're not already – to support us by subscribing to the print version. Australasian Leisure Management magazine and/or our online news.
Click here to see our subscription options.