Bill's advance ushers in 'big change' to state agenda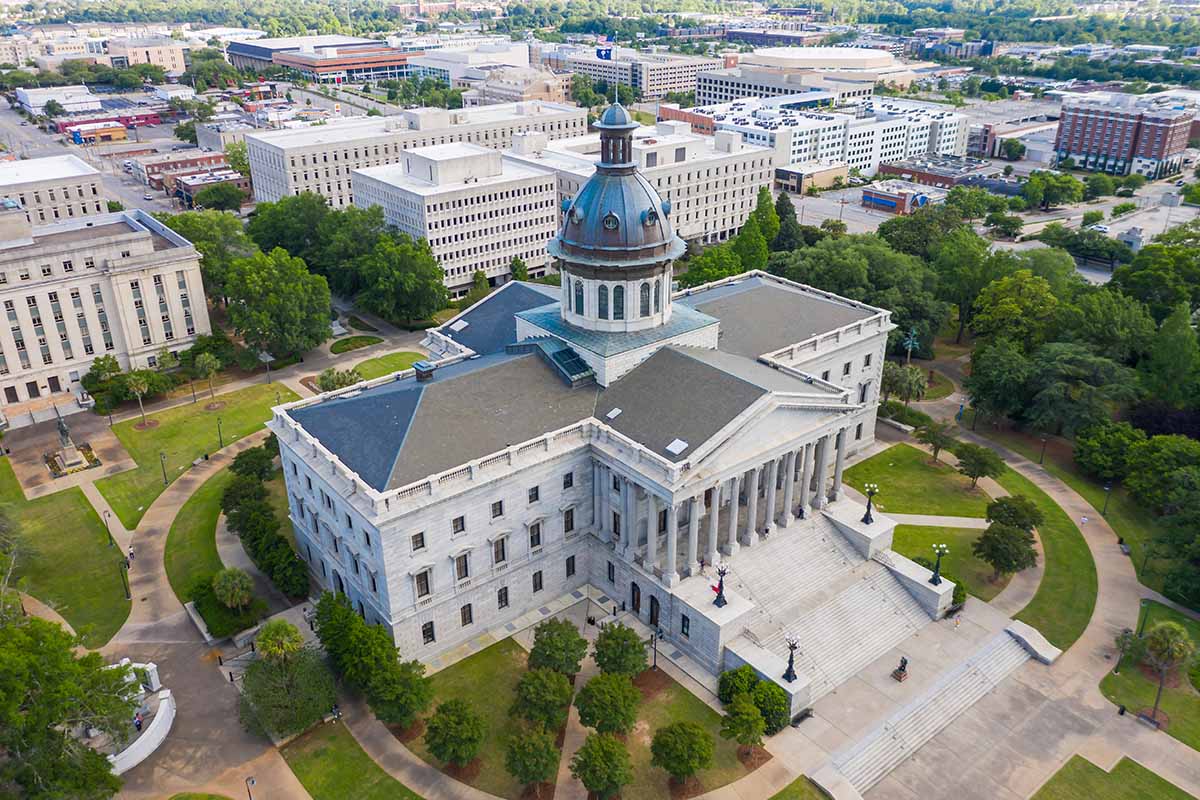 The South Carolina legislature is working on the final details of a bill that eliminates weight targets for electronics collection and instead aims to give consumers easy access to drop off items.
House Bill 4775 would reform the state's Extended Producer Responsibility (EPR) program to more closely resemble that of Illinois, with an emphasis on a convenience measure for drop-off sites by against a weight goal.
If the bill passes, it will be the second state to move to a clearinghouse-style program, Jason Linnell, executive director of the National Center for Electronics Recycling, told E-Scrap News. Linnell previously wrote about the Illinois model for E-Scrap News.
"It's definitely a big change," Linnell said. "The current program has specific targets for manufacturers as to how much they need to collect each year and doesn't really go into how much the state is covered. It's more in line with what Illinois has done, looking at convenience.
HB 4775 passed the House of Representatives and the state Senate, but the bill is now in conference committee after the House rejected an attempt by the Senate to tie an unrelated bill to it. Linnell predicted that the EPR program changes have a good chance of landing on the governor's desk.
Elimination of targets but requiring practical drops
Under a clearinghouse model, manufacturers develop state-required plans, ensure all local governments that have opted into the program are covered, and take care of submitting everything to the State, but they do not make individual arrangements with recyclers and other contractors for service.
Manufacturers would not be required to participate in a clearing house under the bill, but Linnell said it was generally easier for manufacturers to work together to split responsibility for covering a number of locations. collection required, which would be the case if the South Carolina bill became law.
Linnell said the clearing house approach offers less volatility than asking OEMs to meet individual weight goals, which can change each year.
House Bill 4775 requires a collection site in every county with fewer than 100,000 residents; two sites in each county with a population between 100,000 and 200,000; and three sites in counties with populations over 200,000. One collection site could also be replaced by four one-day collection events. Retail Pickup Locations are not considered a Pickup Location for the purposes of the Convenience Standards.
Under the bill, registered collectors participating in a collection program overseen by a county or solid waste management authority would be allowed to collect a fee for each monitor or television set accepted.
Differences with the Illinois program
South Carolina law prohibits consumers from knowingly disposing of covered devices in landfills, effective July 1, 2011. And since January 1, 2015, TV and computer makers have been required to join an organization representative or submit an individual plan to create a consumer electronics stewardship program and provide for the recycling of televisions and computers collected by participating local governments.
One difference from the Illinois model is that in South Carolina, under the new bill, only manufacturers of computer monitors and televisions are covered, just like the current program. In Illinois, the law covers a wider range of device types.
Linnell said the South Carolina bill has an accelerated timeline for implementation, with some deadlines set as early as July 2022 and others as early as next year.
"He is considering a plan submitted to the state that would be operational from January 2023," he said. "A lot has to happen between if the bill is fully accepted and signed by the governor and the end of the year."
The bill also requires that beginning in 2023, all salvagers — defined as a person who reuses or recycles a covered device — who store, consolidate, or process covered devices must register with the Department of Health and South Carolina Environmental Control and pay a $3,000 registration. costs.
The current requirement that manufacturers pay an annual registration fee of $3,500 is maintained by the bill; however, the bill removes sections that require representative organizations to pay an annual registration fee of $20,000, as clearinghouses have replaced producer responsibility organizations.
Under the bill, manufacturers of covered devices that sell 100 or fewer devices per year would be exempt from registration or penalty. Current law sets the level at 500 devices or less.
Good luck becoming law
Linnell said that while there have been a few attempts in recent years to have other states follow Illinois' model, South Carolina's bill came the closest to passing.
The bill passed the House of Representatives unanimously on April 6, with seven people absent from the vote. In the Senate on May 12, it passed 41-2, along with two others who did not vote.
He is now in conference to iron out differences, as the Senate attached unrelated provisions regarding plastic pellets just before passing the electronic EPR bill. The Chamber disagreed with the addition.
Linnell said "it's not over until it's over," but the bill appears to have strong support and a good chance of making it to the governor's office.
He noted that the deadline for the conference "makes the time even shorter to undertake some of the tasks that need to happen" before the deadlines, if the bill is signed into law.
More EPR/Stewardship Stories