Chicago Public Schools Pilot Program Aims to Bring More Black Men into Teaching Field | Black voices | Chicago News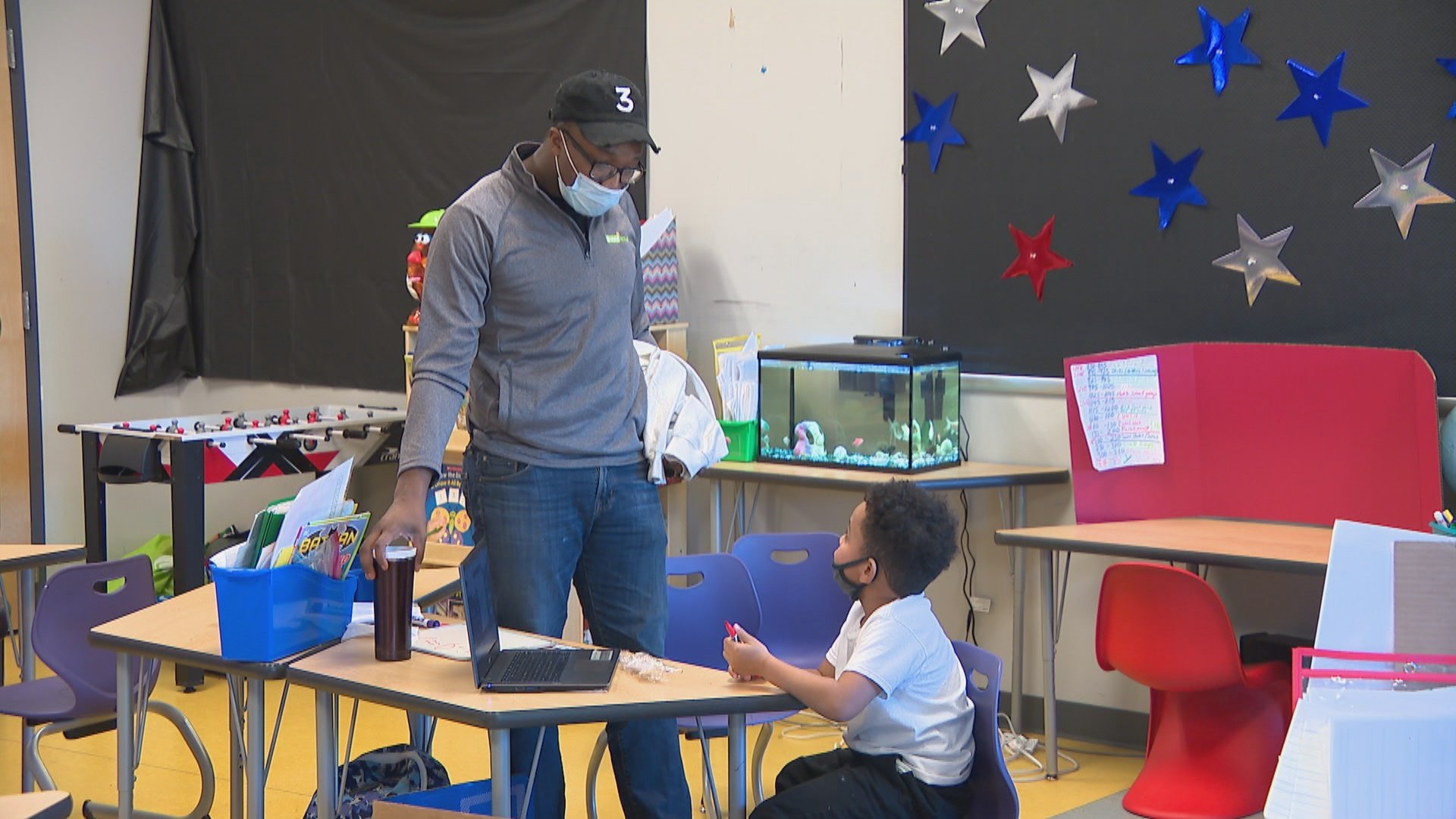 In Chicago public schools, some students may go from kindergarten through high school and never have a black male teacher.
According According to CPS data, less than 4% of CPS teachers are black men. In a school district where 36% of students are black, this is a stark imbalance. Nationally, that figure is even lower – only 2% of teachers are black in the United States.
Last fall, three Chicago high schools implemented a pilot program to address this imbalance. The Introductory Urban Education program is designed to encourage young Black and Latino men to imagine themselves at the top of the class. The program is administered by Thrive Chicago and Iona Calhoun-Battiste, the organization's senior program director, said having more black men leading classrooms can boost self-esteem and to the sense of identity of black students.
"It's especially important for young black men to see themselves reflected in daily teachings and learnings so they can feel more empowered and more aligned and welcomed into a real education system," Calhoun-Battiste said. "Making school environments comfortable and welcoming for young black men, we know all leads to positive educational outcomes."
Calhoun-Battiste said the program not only provides tremendous social-emotional learning, but it empowers students to manage their own classroom and reflect on their experiences from both sides of the desk.
Mila Koumpilova, senior reporter at Chalkbeat Chicago reported on the issue in May. Koumpilova said coverage of the disproportionate impact of the pandemic on the educational outcomes of black and Latino boys prompted a review of the solutions CPS was employing. As part of her reporting, Koumpilova visited the Urban Education Program at Dyett High School for the Arts in the spring, where she met a student in the program who expressed a strong interest in teaching as a career.
"He talked about the impact the two black teachers he had during his time at CPS had on him," she said. "His sense of being able to connect with him, and the feeling that they saw and understood him more fully than other educators sometimes could."
Before becoming director of the CPS and later president of the Chicago Principals and Administrators Association, Troy LaRiviere was a teacher. He said his time at CPS, coupled with outside inspiration, led him to join the ranks of educators.
"I was in the Navy and didn't want to go to college, but my girlfriend… made me go to college. Once I did really well in college, I looked back at my experience as a CPS student and thought I was almost not going to college – what the hell to me did I have such a poor evaluation of myself in my experience at CPS? Here I am with Aces at the University of Illinois and I thought I would fail…so I decided to become a teacher so I could get into CPS and change it for other students," he said. he declares.
---