Launch of the NASA space accelerator program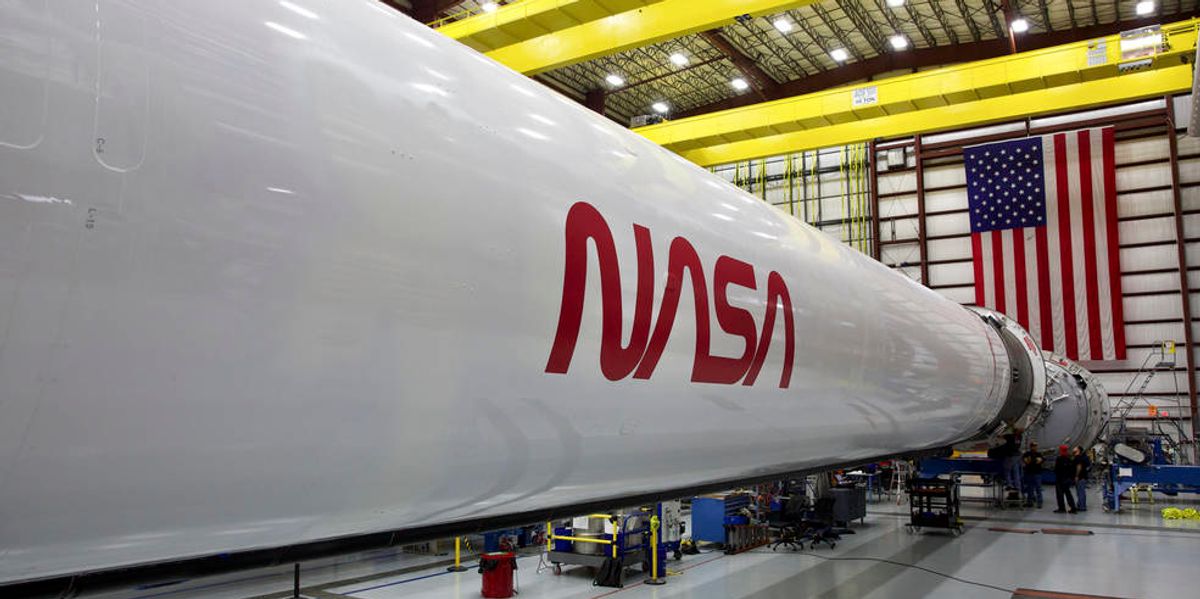 Almost every company in existence today has some sort of diversity and inclusion initiative. NASA, however, went further by providing $50,000 in funding to three underrepresented groups in academia.
---
NASA's Minority Serving Institutions (MSI) has partnered with Starburst Aerospace and NASA's Jet Propulsion Lab (JPL) to work with students in their Beta Space Accelerator Program. The course has been designed to serve as a platform for innovators to build businesses to support technological and economic development.
As part of the program, students from the University of Massachusetts Boston, California State University, and Fayetteville State University, along with faculty mentors, spent 10 weeks at develop venture capital businesses that have applications in multiple markets.
On Wednesday, the projects were showcased as business proposals as part of LA Tech Week.
"LA has long been the aerospace capital of the world, and as we enter a new space economy, it continues to be, and we want to continue to grow the industry here," said Elizabeth Reynolds, chief executive. from Starburst Aerospace.
The first proposal, Mission Proteus, presented by Nhut Ho, professor and director of the NASA-sponsored Autonomy Research Center for STEAHM (ARCS) at California State University, was designed to eliminate inefficiencies in development methodology existing stand-alone software.
Photo by Andria Moore
Developers building standalone software face many of the same obstacles as traditional developers, but they also face unique challenges. Proteus wants to provide a platform that unifies development tasks and workflows and enables rapid testing. Building on NASA's hard-won knowledge of autonomous development, Mission Proteus' goal is to enable these systems to grow much faster in other industries. Ho said his team wanted to eliminate the "pain" surrounding the technical limitations of existing software.
The second proposal, ITX Drones, was presented by Thomas Materdey, senior lecturer in engineering at the College of Science and Mathematics at the University of Massachusetts in Boston. The ITX team felt that, although revolutionary, drones today lack a "real component". ITX Drones' goal was to create technology that would allow drones to more specifically meet the needs of niche customers in a way that existing drones cannot deliver medicine, provide surveillance, or communicate with others. drones. "Imagine being able to personally deliver a present to your sister in Europe without having to wait a week," Materdey told the spectators' room.
To make this a reality, their proposal aims to create drones capable of sending and receiving data at long ranges, having longer battery life and the ability to fly at any time of the day. Their design incorporates fixed-wing rotors, precision landing capabilities, and lidar navigation, which would allow drones to operate with pinpoint accuracy in new environments.
SpireNeural, the final business proposal, would act as a software development company focused on near real-time data processing for stand-alone systems with existing embedded devices. In other words, software that will accelerate decision-making for our increasingly connected world.
Grace Vincent, Ph.D. in Electrical and Computer Engineering. candidate at North Carolina State University, explained that her team created SpireNueral in response to the California wildfires and the ineffectiveness of the technology used to detect them.
"How can we reduce the overall response time? she asked the room. "Advanced Computing."
Edge Computing is computer analysis performed close to the source of the data. SpireNeural was designed as an edge computing software solution that hopes to eliminate the problems of unnecessary computations, slow response times, and power restrictions, instead making informed decisions at the edge.
For example, advanced computer software could assess and make decisions about how to fight a forest fire at the sensor site rather than relaying that information to a central hub, waiting for it to be processed with other data and then relaying it to first responders. .
The presentations were followed by a brief panel discussion on "Supporting Diversity in the Industry Through Investment," where executives from various venture capital firms discussed how the tech industry can work to be more inclusive.
From articles on your site
Related articles on the web