Reading program improves grades at Taoyuan school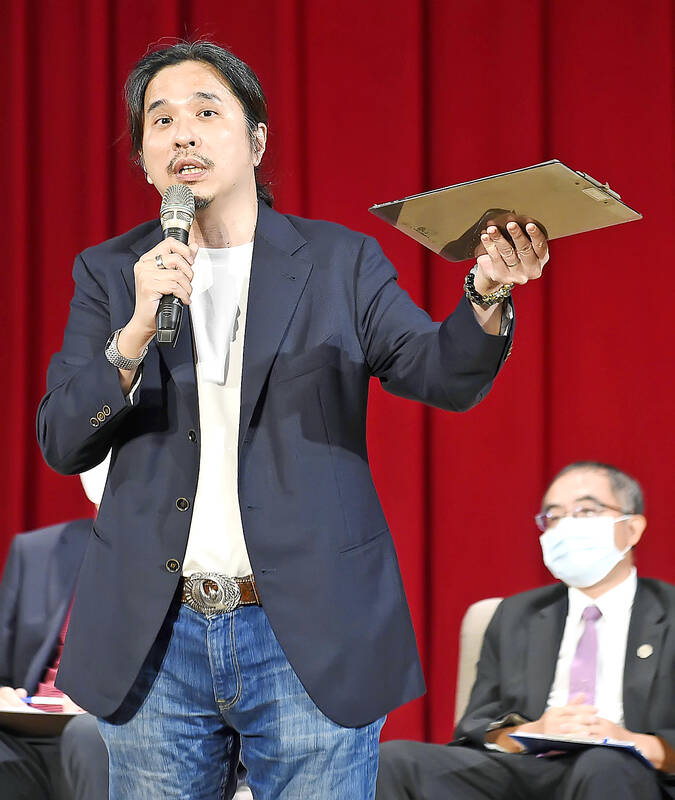 By Jake Chung / Editor, with CNA
Among 13 schools that received the "Model Schools for Promoting Reading Habits in Rural Areas" award on Wednesday, Yongan High School in Taoyuan saw the most significant improvement in student grades, he said. .
The Taiwan Literacy and Education Association presented the award. Since last year, he has been working with businesses to help schools in rural areas develop diverse and innovative educational programs that promote good reading habits.
To date, 3,114 students from 34 schools have benefited from the program.
Photo: Chen Chih-chu, Taipei Times
"Rural areas have inherent difficulties in boosting culture," said Yongan High School Dean Gu Ju-yu (古如毓).
The school tried to foster reading habits by using tablets, Gu said, adding that technology should be used to reduce the educational gap between urban and rural areas.
When the program started, the school was short on tablet computers and at one point had to ask for donations of used tablets, Gu said.
The program gained momentum after an Education Ministry program was established to provide funds to improve or establish computer networks in schools, Gu said.
The school first encouraged the use of tablets to read during self-study sessions before creating a weekly class dedicated to digital reading, Gu said.
"The results of our program have been incredible," Gu said, adding that the number of students receiving "A" grades has increased significantly, while those with "C" grades have decreased.
Yeh Ping-cheng (葉丙成), a professor in the Department of Electrical Engineering at National Taiwan University and one of the founders of the program, said he saw many passionate educators who lacked the resources to improve their reading skills.
About 30% of students at participating schools no longer need to receive remedial lessons in Mandarin or math, Yeh said, urging more businesses to help the association.
Separately, Education Minister Pan Wen-chung (潘文忠) said reading habits are key to acclimating students to more rigorous learning and eventually preparing them for professional life.
"We face a rapidly changing environment and our ways of learning need to change to compensate," Pan said.
The 2019 program focuses on promoting students' abilities to learn independently, to learn through interaction and through mutual collaboration, he added.
Comments will be moderated. Keep comments relevant to the article. Remarks containing abusive and obscene language, personal attacks of any kind or promotion will be removed and the user banned. The final decision will be at the discretion of the Taipei Times.