SKYTRAC SATCOM, Iridium partner selected for French Armed Forces light helicopter program – SatNews
Iridium Communications Inc. (Nasdaq: IRDM) shared that Airbus Helicopters provides the Joint Light Helicopter (Light Joint Helicopter – HIL) French armies program with H160Mwhich will be factory equipped with partner Iridium SKYTRACit is Iridium Certus Connected® SDL-700.
A multifunctional system, the SDL-700 is a satellite communication terminal, data acquisition and on-board server system that uses Iridium Certus high-speed connectivity to provide up to 704 Kbps of bandwidth to enable critical capabilities onboard the H160Ms.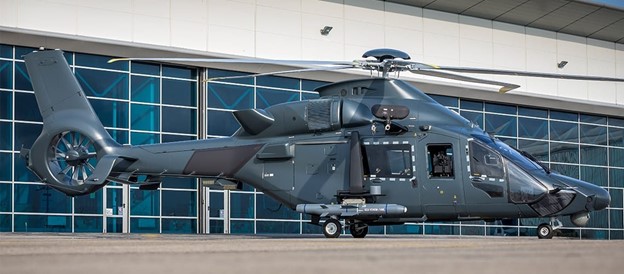 The SDL-700 is the latest iteration of SKYTRAC's flagship broadband SATCOM terminal, the SDL-350™.
"SKYTRAC's factory-installed SDL-700 on H160M helicopters is a testament to the capabilities of Iridium Certus service and SKYTRAC's engineering and development prowess. This system will provide the French Armed Forces with truly global, weatherproof and reliable connectivity for their operations.," said Bryan Hartin, Executive Vice President, Iridium. "Whether it's live video, image or file transfer, voice, text, Push-to-Talk (PTT) automation or Electronic Flight Bag (EFB), the SDL- 700 can provide a wide range of connectivity options for HIL's critical connectivity needs."