Special Education and Disability Studies Program Receives $1.25 Million Leadership Grant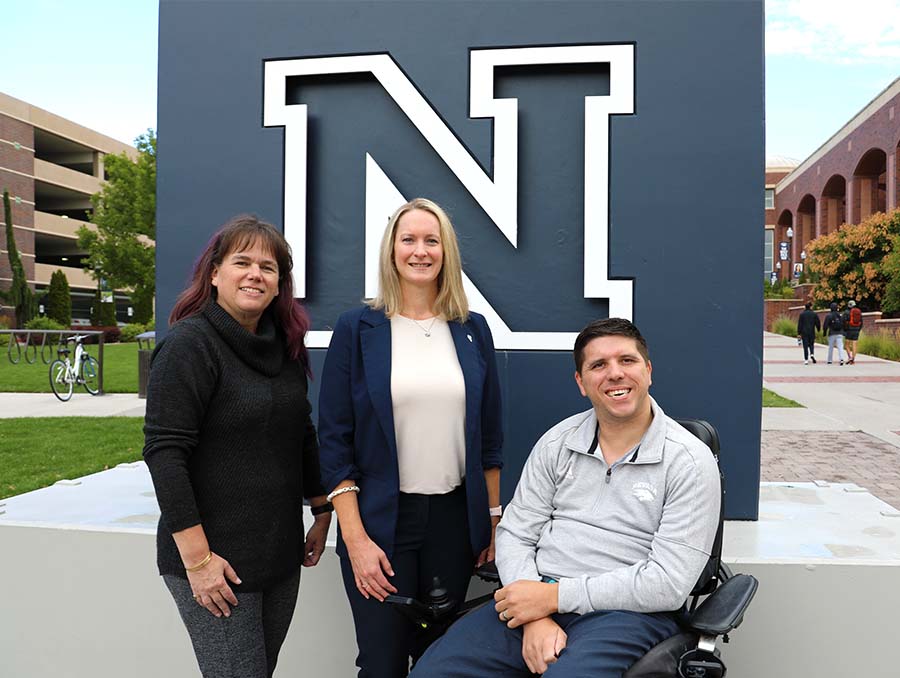 In recent years, there has been a noticeable decline in the number of teachers to train aspiring special education teachers and other leaders in the field of special education. The SELF (Special Education Leaders of the Future) Project is a 325D grant from the Office of Special Education and Rehabilitation Services of the United States Department of Education. This grant is designed to prepare scholars to become future leaders in the field of special education and disability studies.
Fellows of the program will be enrolled in the PhD in Special Education and Disability Studies. program at the College of Education and Human Development.
The grant is led by Shanon S. Taylor, associate professor of special education, in collaboration with Lindsay Diamond, associate professor of special education, and Randall Owen, associate professor of special education and director of the Nevada Center of Excellence in Disabilities. Together, they have teamed up with several collaborative partners that will allow project researchers to analyze data collected from local school districts, the state Department of Education, and university partners to develop research skills. by participating in real projects.
The grant will fund six fellows, providing tuition, a monthly stipend, and insurance for graduate students, with recruitment of project fellows beginning this fall.
The Special Education and Disability Studies program has received funding from this grant source twice in the past; the first grant prepared a number of special education leaders across Nevada, and the second completed scholars who have served in higher education positions in Nevada and across the country.
Within the structure of this grant, there are three research seminars that will take them from working in groups on research to eventually carrying out independent research. Upon graduation, Scholars will be prepared to accept leadership roles at the school district or state level, in advocacy or policy areas, or at the university level in teaching special education .
"We want researchers to really have to solve meaningful research problems and to understand from start to finish what research looks like," Taylor said.
The Nevada Department of Education, local school districts, and the Nevada Center for Excellence in Disabilities are key collaborative partners that enable this grant to provide in-depth preparation for admitted scholars.
"These partnerships will allow us researchers to gain experience in different fields to understand what research in these capacities looks like and the impact their research can have in the field," Diamond said.
The Nevada Center for Excellence in Disabilities will provide opportunities for scholars to participate in ongoing, real-world experiences. The Nevada Center for Excellence in Disabilities currently has projects in positive behavioral interventions and supports, school-wide tiered support systems, assistive technology, and family support, among others.
"We look forward to welcoming scholars from this program into our current projects to help them better understand the range of contexts people with disabilities face," said Owen. "It is important that special educators, especially those who may be in leadership positions, have a solid understanding not only of special education, but also of the community and its connection to disability."
With a background in emotional/behavioral disorders and behavior management, Taylor takes the lead with the Project SELF grant, overseeing the training of all researchers. Diamond, who specializes in autism and early childhood, will mentor scholars in the hope that they will continue to mentor future special education teachers. Owen has a background in disability studies and will also assist in supervision, particularly in terms of understanding the lived experience of people with disabilities. It will also coordinate the data obtained throughout this program.
"The goal is to prepare special education professionals, and these types of grants have been around for decades because the U.S. Department of Education and Congress have recognized the significance of the shortage of special education professionals. ", said Taylor. "Without leaders, the system crumbles, affecting the foundations of special education."