Start of the coastal fox control program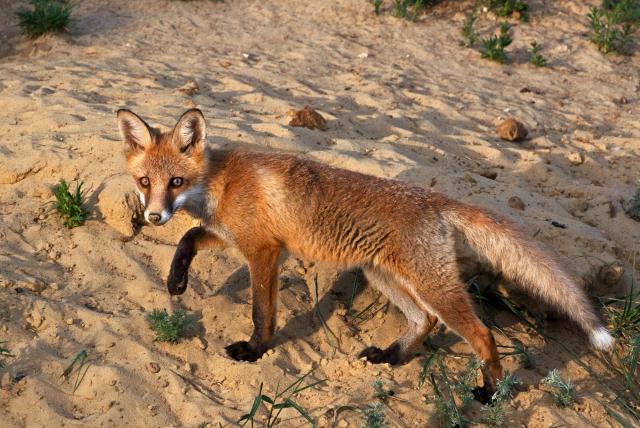 As the Sunshine Coast transitions to cooler weather, the Coastal Fox Control Program has begun to protect native wildlife from predatory foxes in coastal bush areas from Mudjimba to Peregian Springs.
Sunshine Coast Council, Queensland Parks and Wildlife Service, Coolum and Northshore Coast Care and Noosa Council will work together to implement the scheme between April 20 and May 27.
Sunshine Coast Council environment portfolio adviser Maria Suarez said the scheme was playing an important role in protecting endangered and threatened species and had delivered positive results since its launch in 2015.
"Areas included in the control program will be clearly marked, with warning signs at all entrances," said Cr Suarez.
"Please ensure your pets do not roam the bush during this time.
"We appreciate the continued community support for this program as we hope to reduce the impacts of these introduced predators on our native coastal wildlife species.
"A fox can have a huge impact on hatchling turtles. Foxes dig up turtle nests and harass female turtles that come to lay eggs, resulting in low breeding rates of the already endangered green and loggerhead sea turtles that nest on Sunshine Coast beaches.
The program is designed to impact fox populations at a time when they were particularly active and reduce fox predation on vulnerable populations of native species, such as water mice, ground parrots of the Eastern and endangered green and loggerhead sea turtles in the egg and hatching stage.
The European red fox is a restricted invasive species under the Queensland Government's Biosecurity Act 2014.
Under the Biosecurity Act 2014, all landowners have a General Biosecurity Obligation (GBO) to manage biosecurity issues and invasive species on their property. The Sunshine Coast Council is assisting landowners in this regard across the region
If you spot a suspected fox den in the program area, report it to the council on 5475 7272. You can also see the fact sheet on how to identify a fox den on the council's website.