Swiggy plans to create next-gen engineers with its I++ program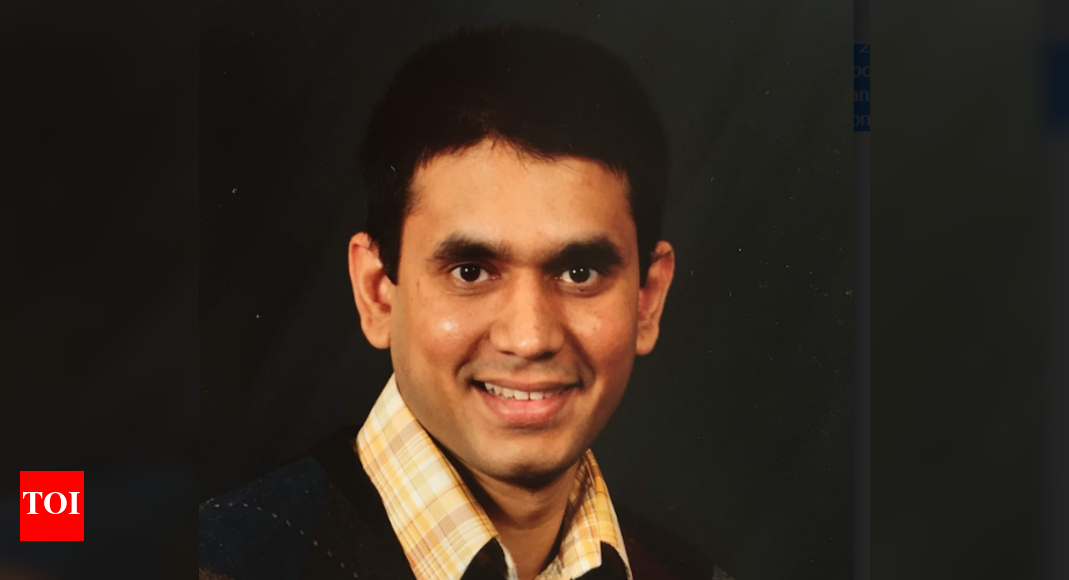 Vijay Seshadari, SVP, Engineering at Swiggy
Swiggy I++ is an exclusive upskilling program launched by the food and grocery delivery giant headquartered in Bengaluru. It aims to help talented engineers gain the practical skills needed to design highly scalable, highly available, and low-latency consumer Internet solutions.Vijay Seshadari, pleaseengineering at Swiggy talk to YOU ​​about the logic behind the exercise. Excerpts:
Why did you start the program?
So I think if you look at the genesis of this program, since Swiggy's inception over the last six to seven years, we've gone through an unprecedented phase of growth where there's been a lot of learning from a of our technology infrastructure on how to build reliable and scalable applications for the consumer product ecosystem. And, with that background, when we started looking at the kind of skills we expect from a product engineer coming into a company like Swiggy, and how can we make them productive on day one so they can contribute to the company, then we use it as the North Star and going back from that to say, how can we design a program that not only imparts technical skills, technical skills are obviously important, but there are many other opportunities in the market where you can learn a technical skill particular, but how do we combine that with the expertise of Swiggy.
So we've designed the program in such a way that we both have content delivery that ensures the basic technical functional skills are provided, and then combining that with the Swiggy experts, what we call the Master Classes, we thought it would be a very interesting or unique combination for us to do the talent development exercise. And in that process, we also realized that one of the other benefits of designing a program, it comes down to, why did we do that? One of the other benefits of designing a program like this is that it not only potentially benefits Swiggy, but the entire ecosystem as well. So if we really look at the next generation of engineers that we need to create to foster a very vibrant consumer product ecosystem in India (it's still at a very nascent stage), then those are the kinds of skills and exhibits that attendees are going to need and we felt that was something that wasn't available on the market and something that Swiggy could uniquely contribute to and that's why we decided to do This program.
Something of this nature would require a ladder. What are you thinking about?
So the first batch we started in January 2022, we focused on small-scale quality. We couldn't find a precedent, we also spoke to a lot of Ed's tech partners and discussed this concept and said, "Hey, we're thinking of doing this, we think this might be a different way to ingest talents, develop talents, give back to the community, etc. and what we realized was that it was definitely a trailblazer from an industry practice perspective. So we focused on quality, which means we said let's take a small cohort. We had – when we opened this interest form late last year, we got a lot of responses and, you know, we could have tried to go to scale in the first iteration, but what we did we said let's focus on how can we deliver a high quality program first and make sure we have the right training partner and also make sure we're in able to do so. So we're not really looking for this to become a big one, from the point of view of a number of participants, but we want to make sure that it's unique and that it provides the opportunity for a diverse set of candidates so that they can improve their skills. talent and be ready for the ecosystem of consumer technology products.
When you spoke to other technology partners, what was the feedback?
Before the design of the program itself, we started getting feedback because obviously there are other people who could have potentially done something similar. We spoke to a wide range of companies, people who just deliver content, but the important thing for us wasn't just the functional skills part, it was the exposure to ideas and best practices from Swiggy. Going back to our goal, we wanted to make sure that over the past five to seven years, everything we've learned about how to operate infrastructure like Swiggy is something that's available to the public as a offer and that's where we did it. t find the right match. Thus, most courses in the industry were more industry-oriented, focusing on the technology stack or specific technical skills. So the approach we've taken here is that we would use a partner for content delivery, but the schedule like agenda, duration, etc. is entirely curated and designed by Swiggy and we intend to keep it that way. We intend to continue like this because depending on the functional competence we choose, we can call on different partners. So that's why we're keeping that door open for ourselves by focusing on Swiggy as content creator and program designer.
And obviously not only does that educate the talent pool or allow them to retain, you know, the skills needed to work in an environment like ours at this point, but at the same time it also provides you with a readily available talent pool talent at the same time. For example, the Times Group, they had their own school of journalism open at one time and some of the best journalists in the country today are editors in the country they all came from that school. I don't know if the school still exists or not, but it sounds like something to me. So, do you have any plans to monetize it?
The first batch, we had waived the program fee, as there were too many variables we were dealing with. We wanted to make sure that we deliver something of high quality and we should also talk about the feedback we received from participants at some point, but in the future we think we will charge a nominal fee. We don't think of this as some kind of P&L, it's not a business segment we plan to enter. We see this more, as you rightly pointed out, as something that can benefit the ecosystem. If we look at our talent ingestion process, several mechanisms are already available today. So we hire universities and so on. We consider this to be one of the pillars of this strategy in terms of integrating talent. So we're looking at this more from an effective talent ingestion and giving back from the perspective of the community. Although we have a nominal fee for upcoming lots, we also reserve the right to offer scholarships to deserving applicants. One thing that was very encouraging for us in the first batch where we had around 26 participants, they came from 20 different cities, right, all over India. So we think we're reaching a much larger segment than might otherwise be available in a tier 1 city type. So given that, we think it's not something we're looking to necessarily make profitable, but we also have to cover our costs. We will therefore have a nominal fee and we will also have the possibility of offering scholarships to deserving candidates.
Do you see other courses being added to the program in the future?
We are considering other functions. So that particular first batch was focused on software engineering because that's where we felt we had a lot to share and potentially improve people. But we are also considering other functions in the future. Even in this program, we made it cross-functional, we made it all rounded. While this was a tech job family, we actually had senior product managers run masterclasses on how to think backwards for customers, because we think it's is an essential skill. It's not just about knowing part of the technology, it's really about being able to participate in the creation of the product, the ideation journey, which means that engineers must have skills to be able to engage effectively in other business functions, such as product management, data science, security, etc. So we've also thought about other functions, but to answer your question more directly, yes, we're looking at a few other job families, for example, testing — testability, software test engineers. How to test such a large infrastructure at scale is also something we are looking at as a potential option and will keep that open. Like I said, if we're successful, I think we would not only have changed the way Swiggy ingests new talent, but also, hopefully, it sets a precedent for the industry that, you know, there's this alternative model of attracting new talent that you might not be able to tap into otherwise, for example, tier 2 and tier 3 cities. worthwhile opportunities. This could be another option where companies can provide such a mechanism to hone talent in India and also create the right set of engineers with the right skill set that will help us in the long run. So that's our long-term goal and we've made a modest start right now. We'll see how it goes.
FOLLOW US ON SOCIAL NETWORKS
FacebookTwitterinstagramKOO APPYOUTUBE