UK's START program provides high school students with STEM training and experience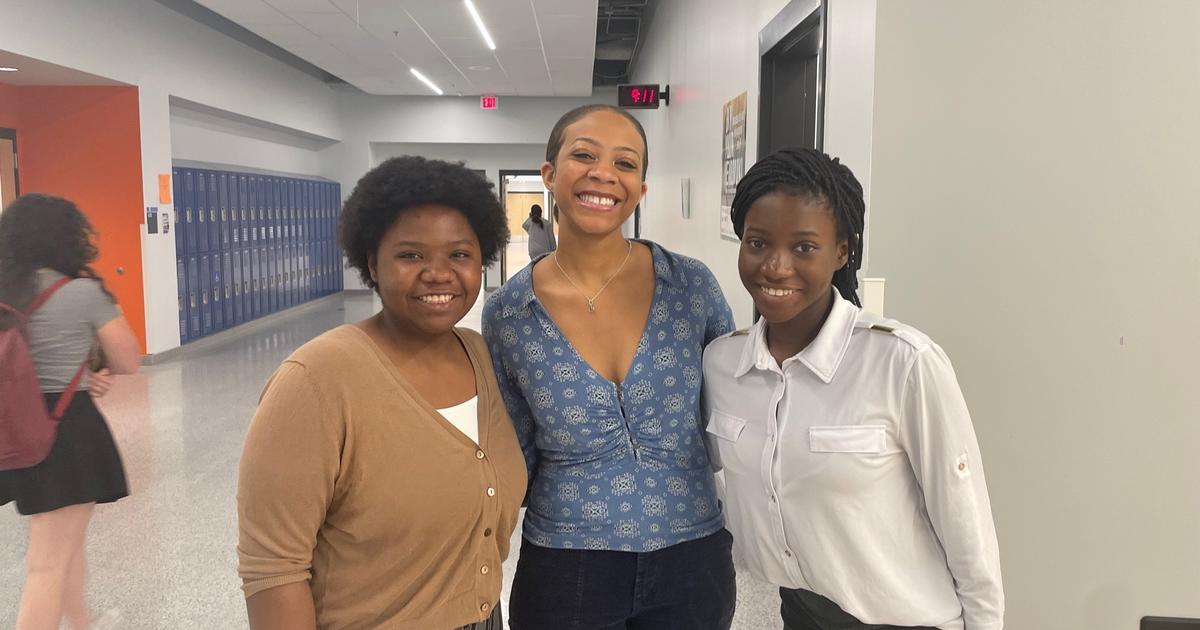 LEXINGTON, Kentucky (May 26, 2022) — the STEM through Authentic Research and Training (START) The University of Kentucky program creates a unique pipeline to increase science, technology, engineering, and math (STEM) literacy and promote STEM careers for traditionally underrepresented populations – people of color, people with disabilities, free or reduced-meal school students, first-generation university students and girls and women in STEM.
START represents a cross-campus partnership between the University of Kentucky (providing opportunities for STEM research), Fayette County Public Schools and Lexington Academies, the Kentucky-West Virginia Louis Stokes Alliance for Minority Involvement (LSAMP) program, and Space Tango, a Lexington-based STEM company. The START program is funded by a five-year, $1.3 million Science Education Partnership Award (SEPA) from the National Institute of General Medical Sciences (NIGMS), part of the National Institutes of Health.
Lordina Mensah, Aliya Perrin and Jeanne Alexandre are START apprentices graduating from STEAM Academy in Lexington this weekend.
Mensah came to Kentucky with her mother when she was young. Her early years were spent in tutoring programs learning English and as she grew up, her interest in STEM grew as well.
"Growing up, my mother wanted me to succeed, but as a Ghanaian immigrant, she could support me but not drive me there," Mensah said. "As a result, I had to help myself and ask others for help from an early age."
Mensah applied to STEAM Academy due to his interest in STEM. While there, she took rigorous, accelerated courses that allowed her to complete most high school credits in her first two years. As a high school junior in need of internship credit, she met Luke Bradley, Ph.D., director of the START program, and Chellgren's endowed professor and acting president of the Department of Neuroscience in the University of Kentucky College of Medicine. It was her first introduction to START, and she knew she wanted to be involved.
Jeanne Alexandre was exposed to START through her involvement in LSAMP, an organization focused on introducing and supporting minority students in STEM fields. She knew START supported her interests because some of her peers participated in the program, many of whom were women of color.
"Through START, I have witnessed first-hand the validity of the phrase 'ask and you shall receive'," said Alexandre. "As I grew in confidence, I learned that if you don't ask, you could miss a lot. If those you ask don't have the answers, they might know someone. one who has them.
Mensah, Perrin and Alexandre started START learning during their early high school years, while taking dual credit courses in the UK and at Bluegrass Community and Technical College (BCTC). In March 2020, it was clear that COVID-19 would become a barrier for students. However, with the help of their START mentors and personal communities, they were able to move forward and graduate while gaining authentic learning experiences.
"I'm proud to see our first START apprentices reach this milestone," said Bradley. "Despite having completed the program during the pandemic, each of them has developed and demonstrated the resilience needed to be successful in graduating and on to the next stage. Our apprentices had many options available to them for college, but they cited a strong sense of belonging to the University of Kentucky, which is the result of our many cross-campus and community partnerships.
START Mentors are assigned to apprentices to help them through the trials and triumphs of the program. These mentors are UK teachers, staff or students who have been trained to encourage their apprentices and enrich their experience. Together, apprentice/mentor pairs receive authentic laboratory and research experiences on campus and beyond, learning real-world practices and applications. Mentors provide insight into the college experience, decision making, goal setting, and available pathways, while modeling academic resilience and success. Kathleen Salmeron, Ph.D., assistant professor of neuroscience, was Perrin and Alexandre's START mentor during their last semester.
"They are exactly the type of students the UK is trying to attract," Salmeron said. "They are driven, curious and positive and mentoring them has been such a privilege."
Thanks to START, the UK attracted these three women to the United Kingdom Lewis Honors College. Lordina was a START Neuroscience apprentice hoping to study in the UK College of Engineering. Perrin and Alexandre were also START neuroscience apprentices, with a specialization in anatomy. Although they have not finalized what their UK majors will be, they both want to continue studying STEM.
An important part of the program is for graduates to "pay it forward" to the next generation. All three will continue their involvement in STEM and the START program by working at STEM Summer Camps, a week-long summer day camp experience for elementary school students led by Margaret Mohr-Schroeder, a school teacher. STEM Education and Associate Dean of VSfaculty of educationand serve as close-to-peer mentors for future START trainees.
"As a first-generation student, I want to become a STEM engineer and educator to introduce minority and underrepresented children to STEM," Mensah said. "I hope to make my mother, who raised me, proud and give back to the community that made me."
"The entire START team is looking forward to having them on campus next year and seeing them continue to grow in their STEM disciplines," Bradley said. "Their future is bright!"
For more information on the UK START program or how you can get involved, visit https://start.uky.edu.
This program was supported by the National Institute of General Medical Sciences of the National Institutes of Health under award number R25GM132961. The content is the sole responsibility of the authors and does not necessarily represent the official views of the National Institutes of Health.